GROOVED LETTERS & NUMBERS HELP KIDS DEVELOP MUSCLE MEMORY AND PERFECT FORM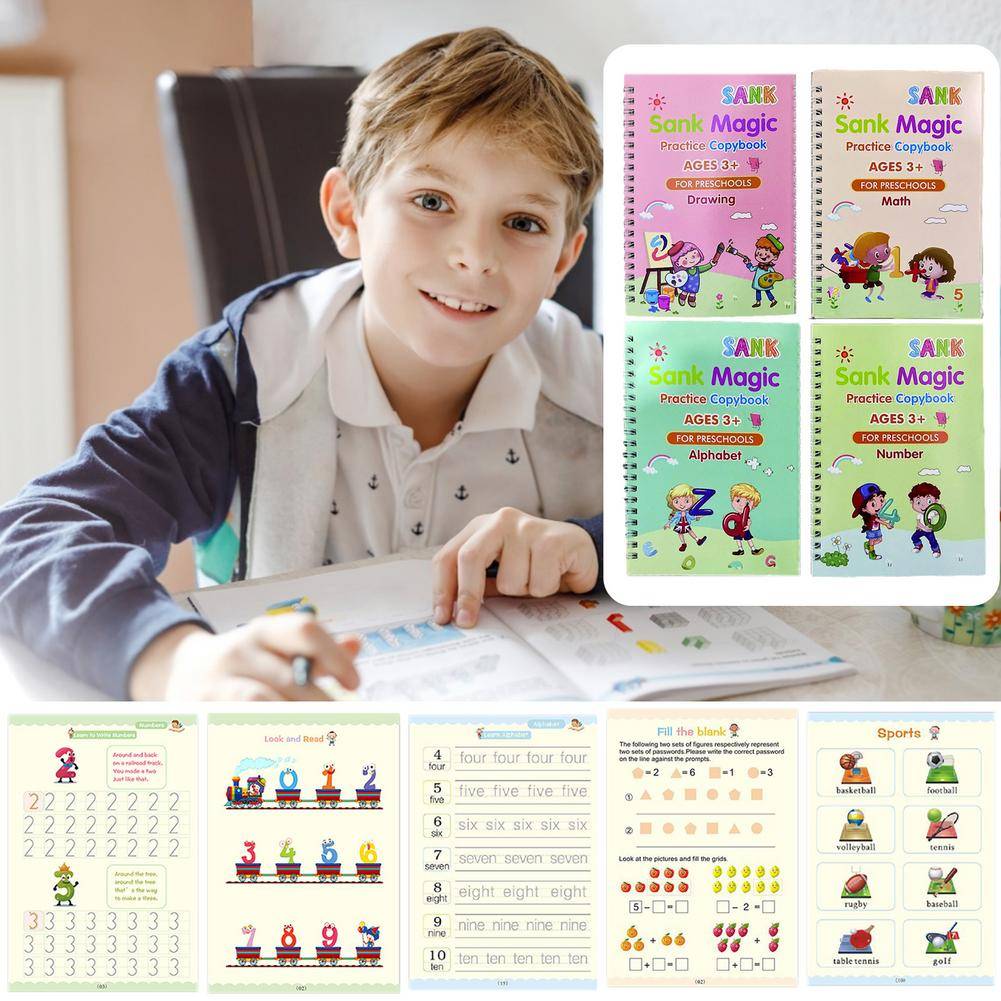 Your child will write in the grooves shown by the letters & numbers which will help develop their motor skills in a unique, fun & motivating way!


THE MAGIC INK DISAPPEARS AFTER 30 MINUTES TO ALLOW FOR MULTIPLE USES
Practice makes perfect and our magic ink pen lets kids practice over and over and over.....
HELPS DEVELOP A BETTER GRIP AND MOTOR SKILLS
The included grip holder helps kids master the art of grip and writing the correct way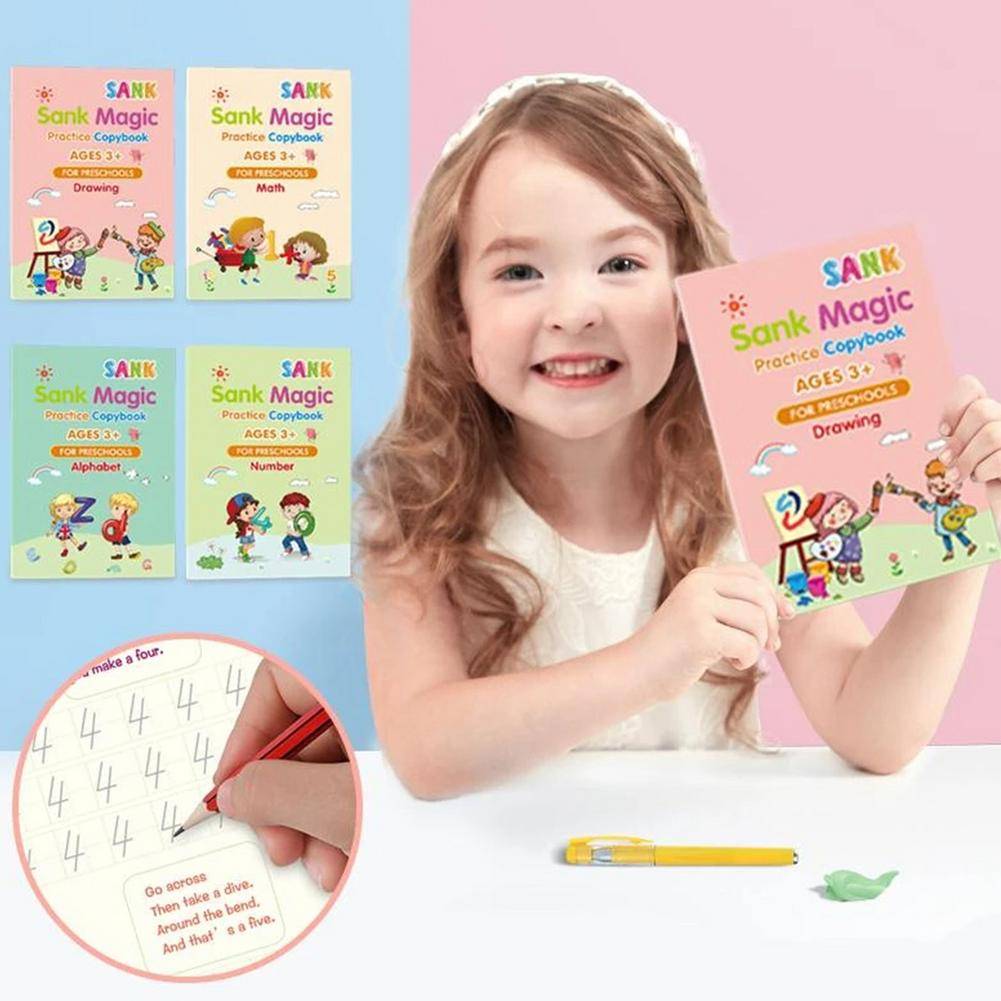 PERFECT FOR AGES 3-5
This tracing book is ideal for preschoolers or older kids who need a little more development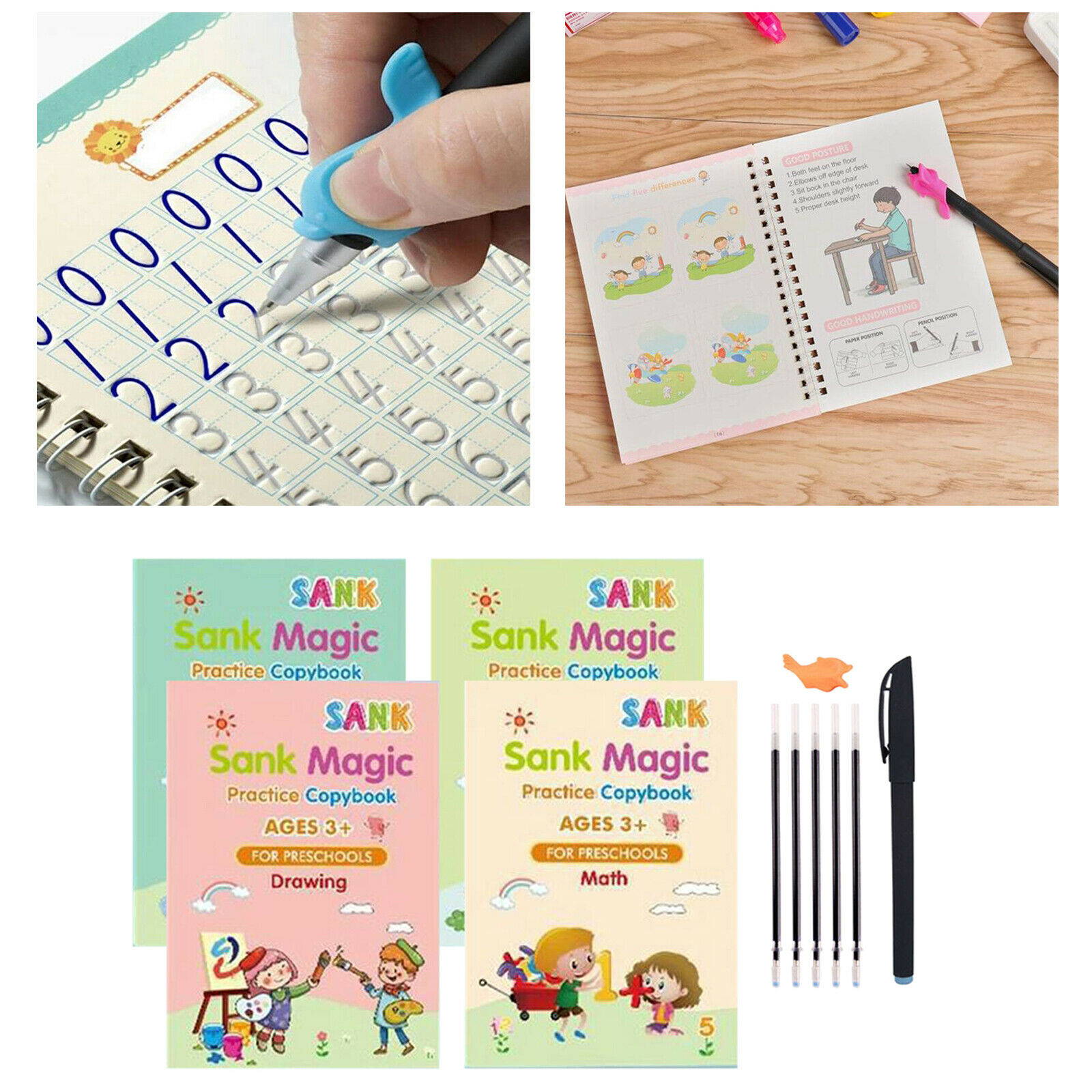 WE HAVE MATH, ALPHABET, NUMBERS & DRAWING COVERED
KIT INCLUDES 4 BOOKS(ALPHABET, NUMBERS, MATH, DRAWING) MAGIC PEN, REFILLS & PEN GRIP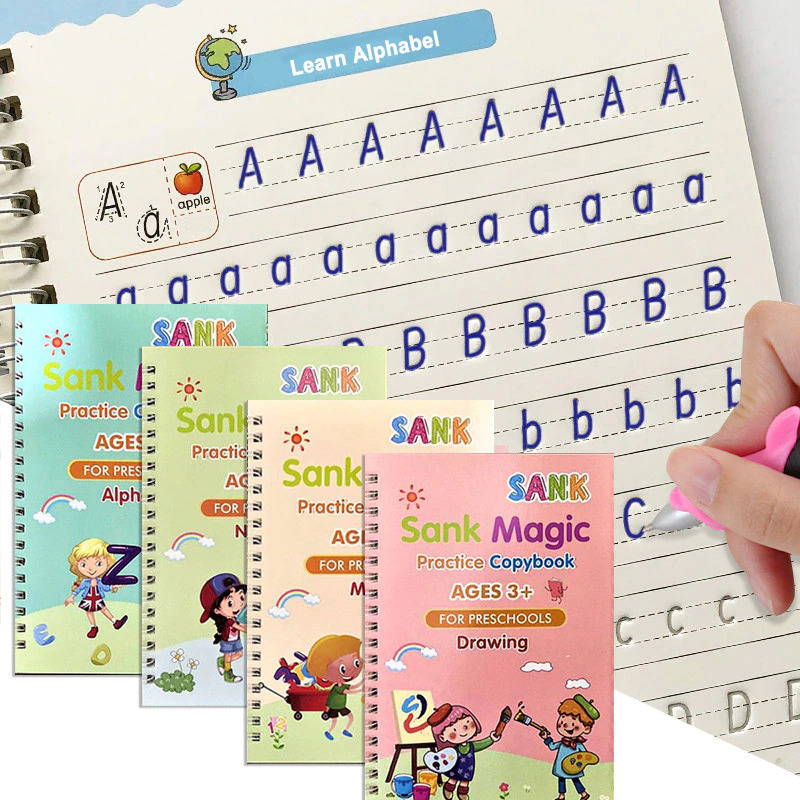 100% SATISFACTION GUARANTEED
WE PRIDE OURSELVES ON CUSTOMER SERVICE AND IF YOU ARE NOT SATISFIED WITH YOUR PRODUCT FOR ANY REASON WITHIN 30 DAYS OF DELIVERY WE WILL REFUND OR REPLACE YOUR PURCHASE.